Kids of Queens 5K and Mile 2/12/23
Date: Sunday, February 12th
START: 9AM
LOCATION: Queens Unisphere
3 LOOPS for 5K
1 LOOP FOR 1 MILE
Please see Course Map Below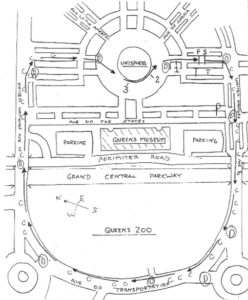 BATHROOMS- Use the Restroom at the Baseball field over the overpass, or by the Boardwalk leading to the 7 Train.
The Kids of Queens are back!
Every year we host multiple race events across the Borough of Queens, and we are proud to come back in 2023. The Kids of Queens will shape the future of New York City. It is our legacy to leave them with the best possible foundation of support, free youth events, and the experience of training with athletes that cultivate and inspire the Queens Running Community.
*Parents/Guardians are allowed to jog with their children, registration is required.
While registration is free of charge, donations to Queens Distance are accepted and appreciated. The Event is unscored. Once the Kids have completed their event, please head to our Registration Table for Hot Cocoa! We look forward to seeing our Kids run next Sunday, and we hope to organize another Kids of Queens Race!